Congratulations on taking control of your healthcare with a Trinity Plan + HSA combination
Enrolling in an high-deductible healh plan (HDHP) and utilizing a health savings account (HSA) helps you keep more of your hard-earned money and lower your overall healthcare costs, all while charting the path toward better overall financial wellness.
And with a Trinity HSA powered by Bend, you don't have to be an insurance or financial expert to maximize your health savings account.
Step 1
Complete a quick online registration to get access to your account.
Step 2
Once you've completed your registration, you can log in anytime to manage your HSA.
A quick reminder on just some of the benefits of your Trinity HSA powered by Bend
Triple tax savings—Your contributions are 100% tax deductible, your funds can be used tax-free for any qualified expenses and they grow tax-free
Portability—Your HSA remains with you no matter what, regardless of job changes, health insurance plan changes or even retirement
Rollovers—Your HSA funds roll over indefinitely year after year with no penalties or charges—you'll never be faced with a "use it or lose it" scenario
Qualified healthcare expenses—You might be surprised when you see all the qualified healthcare expenses you can pay for using your HSA funds—everything from office visits and surgical costs, to dental expenses, mental health services, vision care, prescription and nonprescription drugs and much more
Multiple contributors—HSA contributions don't just have to come from you—family members, friends, an employer or really just about anyone else can also contribute to your HSA
Investment opportunities—An industry-leading HSA platform like Trinity HSA powered by Bend provides the ability to invest your contributions similar to a 401(k), helping you save more for retirement and set yourself up for an even brighter financial future
"Powered by Bend" makes all the difference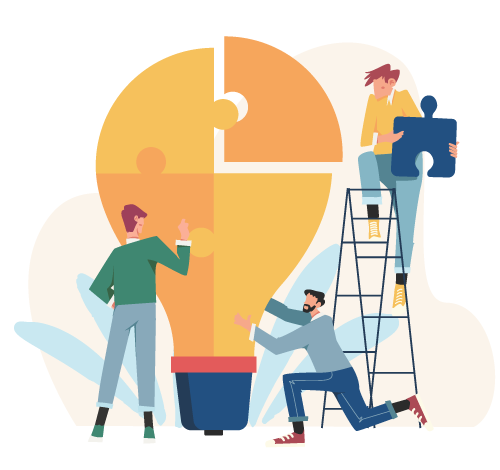 Each Trinity HSA powered by Bend comes equipped with Bend's industry-exclusive Bend Advisor—a unique tool that takes advantage of leading technologies to help you track and manage your account. The Bend Advisor does the work for you, pulling in data from your other accounts—like checking, credit cards and health plans—and guides and makes real-time recommendations for you every step of the way so you can feel confident that you're growing and spending your savings wisely.
With the Bend Advisor, no expenses are left behind and you don't need to worry about remembering what you paid for, with what account and if those expenses were eligible or not. You maximize your HSA and learn as you go—and before you know it, you will be an HSA expert.
Invest in your future
Your Trinity HSA powered by Bend is a powerful tool in more ways than one—and it's much more than a 12-month spending account. On top of all the tax advantages and other benefits a health savings account provides, with a Trinity HSA powered by Bend, you can also invest your HSA balance similar to a 401(k), and the money you earn from those investments is tax-free. With no fees or minimum investments required, and with the ability to invest and change funds as often as you'd like, it couldn't be easier to make your HSA dollars work smarter and grow for your future.
Manage your HSA on the go
Bend delivers an intuitive, innovative mobile experience available in both iOS and Android formats. Get the access you need, when, where and how you want it with Bend's mobile app, featuring easy, on-the-go account management—everything from adjusting contributions and tracking expenses, to monitoring tax savings, requesting reimbursements and more.
Download the mobile app available at the App Store or on Google Play.